Felix Jaehn Reveals How His Fandom For Marc E. Bassy Led To 'Cool' Collab
On the heels of the release of his debut album, I, it should be known that Felix Jaehn has made a long list of friends during his time working on the project. In fact, after one quick look at the track list for the upcoming LP, you'll know that we're not exaggerating either. For the collection, the 23-year-old runs in plenty of circles with the likes of Marc E. Bassy, Gucci Mane, R. City, Lost Frequencies and, of course, OMI, considering his massive remix of "Cheerleader."
One week ahead of the album release and in conjunction with the unveiling for his video for "Cool," iHeartRadio caught up the DJ to talk to him about the long-awaited project, how he collected such a lengthy list of team-ups and what he has in store for 2018. Scroll on below to read our Q&A chat with the German tropical house producer.
You recently released the track list to your debut album, I, and it features a number of collaborations. Which one are you most proud of?
I am proud of every single one. Every track has its own story and unique energy! I'm really proud of my collaborations with Jasmine Thompson and ALMA for example - two amazing singers that I was lucky to work with at early stages in their careers. I love to discover new talent!
Your album leads with "Cool," a team-up with Marc E. Bassy and Gucci Mane. Tell me about how that came to fruition.
I've been following Marc E. Bassy's music for quite some time now. He's very musically talented and I love his uplifting but serious vibes. We're also signed to the same label, so it was easy for me to reach out! We then asked Gucci Mane if he wanted to join us on this record because I felt like we were missing something. He absolutely nailed it!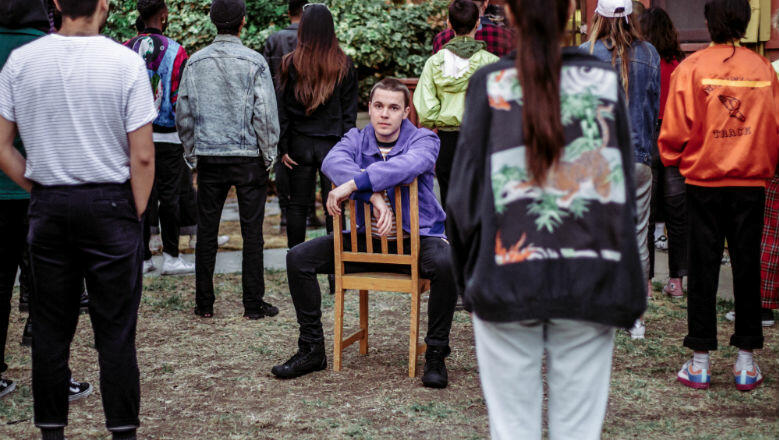 Why did you want to highlight your work dating back to 2014 on the collection?
Because I feel like my early releases like the "Cheerleader" remix or "Eagle Eyes" with Lost Frequencies were very important tracks for me in my journey. I is my debut album, so I wanted to give my fans the whole story - from my first ever hit to "Cool."
I appreciate that you took the time to produce and write the entire album. Was that the game plan all along, or did you make that call sometime along the way?
It was always a goal for me. It took me quite some time, and now I am so excited to finally share all twenty-five songs with the world!
What's the plan for 2018 after the release of I?
In April I am doing a live tour in my home country Germany that I can hopefully extend and bring to more countries soon! I am also looking forward to the summer where I'm playing quite a few festivals, and I am also already working on new songs.